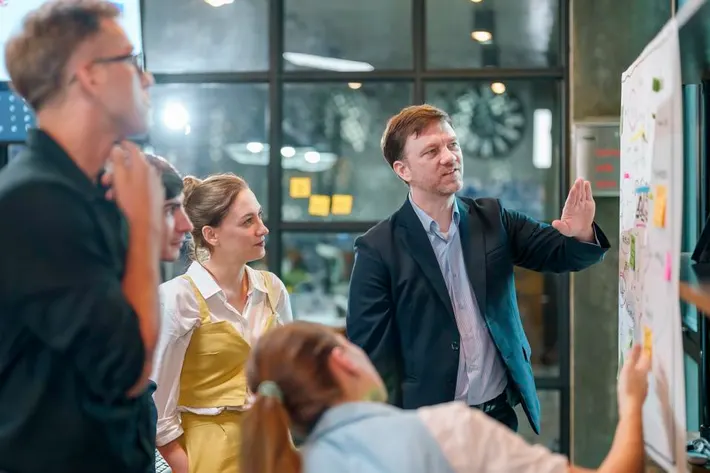 5 mins read
The Proven Success of Startup Studios as a Business Model
The startup studio model, also known as the venture studio model, has emerged as a proven method for nurturing successful startups in recent years. These entities consist of seasoned entrepreneurs, innovators, and investors who possess the financial resources, in-house expertise, and proven abilities to construct their own startups from the ground up. The startup studio business approach has experienced a surge in popularity on a global scale, with hundreds of such studios worldwide and an astonishing 625% growth in the studio market over the past seven years.
Expansion of Development Opportunities
One of the primary factors contributing to the triumph of venture studios is the comprehensive array of development tools, mentorship, funding, and a commitment to innovation that they extend to aspiring founders. This invaluable support significantly enhances the prospects of startup success and acts as a safeguard against common reasons for business failure, such as a lack of market demand, as indicated by research.
Venture studios offer an array of resources to startups, including access to experienced entrepreneurs and investors, a nurturing environment for fostering creativity, opportunities for corporate partnerships, and connections to prominent investors. These advantages assist startups in talent recruitment, idea generation, market differentiation, and global expansion. As more top-tier venture studios surface, competition within the startup ecosystem intensifies, creating more avenues for these studios to discover and support promising founders.
A Maturing Model
The venture studio model has also matured due to the emergence of even more innovative approaches to developing, growing, and investing in promising new startups. For instance, some venture studios no longer restrict themselves to a single industry vertical but specialize in identifying the right talent and executing optimal business operations across diverse sectors. This enhanced versatility enables them to identify early success and stay ahead of the curve, underlining the critical role of timing in the survival of startups.
Global Expansion
Startup studios have also benefited from the growth of networks in emerging regions. The geographical location of a startup can significantly impact its success, as access to funding can make or break a company in its early stages. Traditional startup hubs no longer hold a monopoly on the startup studio business ecosystem. In fact, some of the most successful venture studios are no longer based in Silicon Valley or the United States. This is because founders in Silicon Valley have access to an abundance of resources, making the startup studio model appear less attractive compared to other venture resources like incubators or accelerators.
Elsewhere, business ecosystems are flourishing due to less competition. For instance, the venture studio model is gaining traction among European founders, removing barriers to venture as it provides initial launch funding and ongoing growth support. Furthermore, venture studios offer diverse talent with access to global teams, thanks to the rise of remote work. While the US and Asia still dominate in terms of overall investment, Europe's tech ecosystem is rapidly increasing in value. With more startups turning to Europe for funding and resources, heightened competition is fostering stronger startups, positioning the continent as a leading entrepreneurial hub.
Distinguishing the Model
Venture studios, incubators, and accelerators are all popular choices for startups and founders, each offering its unique advantages. Incubators provide startups with a physical workspace, team collaboration, and mentorship networks, whereas accelerators offer structured programs with expert instructors who draw from years of startup experience. However, venture studios differ by focusing on the earliest stages of a startup, often assisting companies in testing and validating new ideas before they have a team or product in place. They not only provide tools, designs, and teams to support startups but also take equity and play a role in determining the company's strategic direction. This hands-on and comprehensive approach to startup development sets venture studios apart and accounts for their success when compared to incubators and accelerators.
You may find this information and the phone numbers for Verizon Wireless Customer Service to be necessary.
Continued Evolution
Startup studios have demonstrated their effectiveness in creating startups that yield substantial returns, innovative solutions, and diversification. Their global popularity is on the rise, and with a comprehensive suite of development resources, mentorship, funding, and a commitment to innovation, startup studios provide the necessary support to significantly improve the odds of success for new ventures. The presence of experienced entrepreneurs and investors, a creative environment, corporate partnerships, and significant investors seeking to build companies make startup studios an enticing choice for both entrepreneurs and investors. As the venture studio model continues to evolve and mature, it will continue to offer new opportunities to address the persistent challenges of our world.